Surprise your loved ones with a GIFT VOUCHER that is valid for all events in Croatia two years from purchase!
We have prepared several gift voucher looks for you, depending on the occasion for which it is intended – holidays, birthdays, Valentine's Day, and regular theme if you just want to make someone happy.
You can find the look of gift vouchers below on this page and you can buy it HERE.
You can choose Gift vouchers in the amount of:
• 15,00 EUR / 113,02 HRK,
• 30,00 EUR / 226,04 HRK,
• 50,00 EUR / 376,73 HRK,
• 70,00 EUR / 527,42 HRK,
• 100,00 EUR / 753,45 HRK,
• 150,00 EUR / 1.130,17 HRK
• 200,00 EUR / 1.506,90 HRK.
*The conversion was carried out at the exchange rate of 1 EUR=7,53450 HRK
Buying is easy. You choose the theme of the Gift voucher and later its value (you can also choose several Gift vouchers, ie. 2 x 26,54 EUR/200,00HRK) and the method of payment.
If you want to send the Gift voucher directly to another person, just enter their delivery address.
If you want to send a Gift voucher in electronic form, we offer a print@home Gift voucher, which comes in PDF format to your e-mail. You can easily send such a Gift voucher to the desired person via e-mail.
You can use the gift voucher only on our website – www.eventim.hr, and it is not possible to redeem it in cash. With gift voucher, you can only buy tickets for the events that are in Croatia.
Using the Gift voucher on eventim.hr is very simple: select and put tickets in the cart, select the delivery method and then in the field "DO YOU HAVE A GIFT VOUCHER?" enter the Gift voucher code and click on the arrow.
Gift vouchers can be used in full or in part. If the Gift voucher does not cover the full amount of the order, you can cover the rest with another Gift voucher or with a credit card. If the value of a particular order is less then the amount of the Gift voucher, you can use the rest during your next purchase.
The validity of the Gift voucher is 24 months from the date of purchase and it is written on the Gift voucher itself. In case of cancellation of an event, for tickets purchased with a Gift voucher, the refund is issued to the account of the ticket buyer.
Gift vouchers can be sent by mail to the desired address or by e-mail (in this case, choose Gift voucher - print @ home).
You can check the value and duration of your Gift Certificate - HERE
Gift voucher themes (only with postal delivery):
Regular theme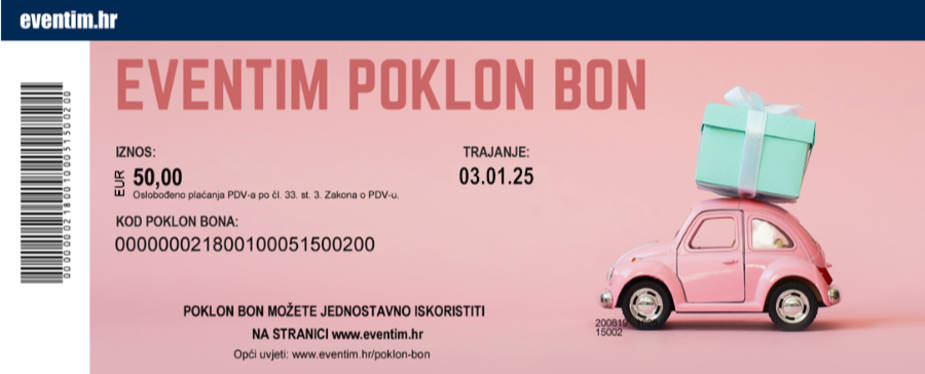 Holiday Gift Voucher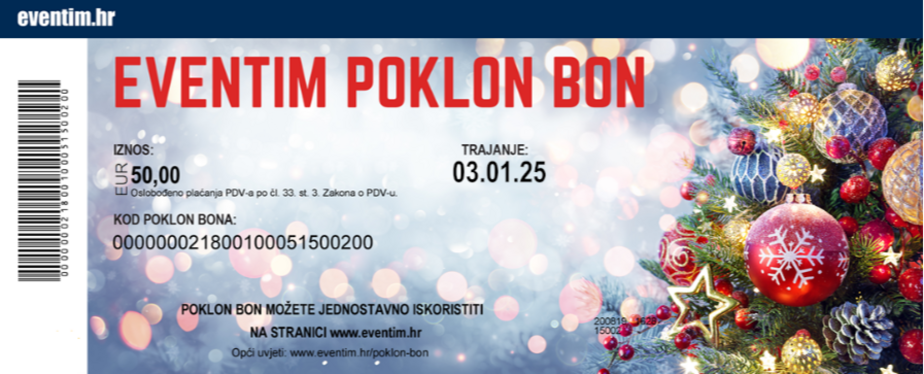 Love Gift Voucher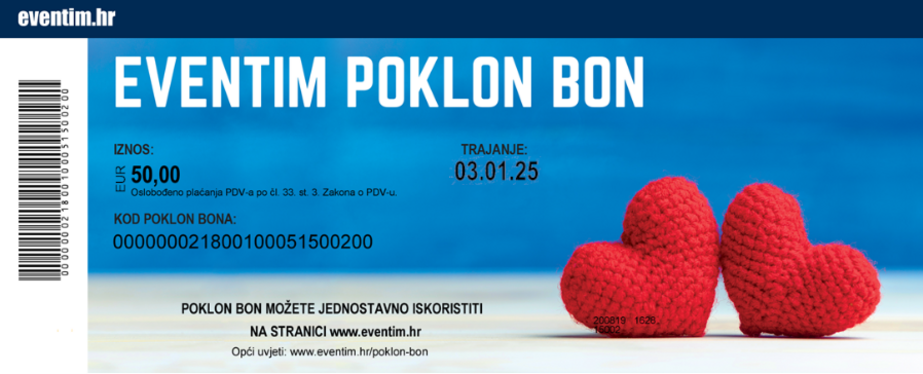 Birthday Gift Voucher
Print@home Gift Voucher